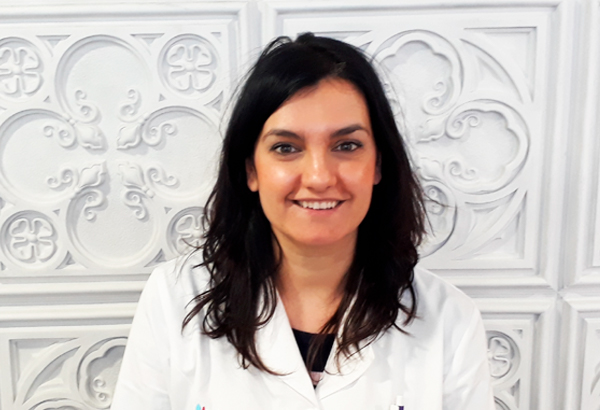 ACADEMIC TRAINING
-Diploma in Optics and Optometry at the University of Terrassa. Polytechnic University of Catalonia (UPC). Year 2004.
-During the degree, she attended internships in different clinics, at the Boston Institute of Ophthalmology and at the Mútua de Terrassa Hospital.
-Volunteering at the UPC with optometric exams for children from Chernobyl.
-Courses and various Congresses:
-ESASO Anterior Segment Academy 2019 edition
-Biometry course by SECOIR training 2019
– Edition of the III Symposium in Clinical Optometry at the ICR 2018
-Optom Meeting Barcelona 2017 Congress
-Attendance at the Congress of Optom Meeting València 2015
-Course in Exam of near vision online by Optonet 2012
-Update course in nursing and optometry at ICR 2012
-Introduction course to Low Vision by COOOC 2010
-Optonet 2010 online advanced optometry course
-Optonet 2008 online optometry update course
-Specialization course on the control of myopia by the COOOC 2007
-Postgraduate title of expert in strabismus and orthoptics organized by the College of Opticians of Valencia 2006
-Course on vision and learning by COOOC 2005
-Course of Pediatric Optometry (Xátiva) 2004
-Geriatric Optometry Course (Xátiva) 2003
PROFESSIONAL EXPERIENCE

-From January 2011 to the present, optometrist at the Presbyopia Ophthalmological Institute (PRESBIT) in Quirónsalud del Vallès. Performing exams, optometric tests and coordination of surgical programming. Specialist in the area of ​​refractive surgery and biometric calculations.
-From May 2005 to January 2010 optometrist at the Tres Torres Ophthalmological Institute.
-September 2004- May 2005: Technical Director at Óptica Sant Jordi.